Written on July 24, 2010 at 7:06 pm, by admin
"A community fundraising coffeehouse"
At 5:30 tonight I'll be enjoying an evening of folk, jazz, pop, blues, and contemporary music. The event is being held at Arlington Woods Church 225 McClellan Road, Ottawa, Ontario.
3:05, I should get going soon!
Written on July 24, 2010 at 7:00 pm, by admin
I've re-mastered www.nathanielrenton.com
I have been working on it for the last few days with little rest. I'll be adding to it more and more over the next little while.
Written on July 5, 2010 at 4:15 pm, by admin
My cell phone is old and the camera's clearly not great, but It's come with me to some pretty cool places.

Written on June 16, 2010 at 12:21 pm, by admin
The other day I was riding my bike through a park where a bunch of old men were sailing their remote control sail boats, they were pretty intense about it.
Written on June 14, 2010 at 9:59 pm, by admin
Written on June 14, 2010 at 4:46 pm, by admin
Written on May 22, 2010 at 1:47 pm, by admin
I have a friend named Dori, I used to love hanging out with her because she's the most creative person I've ever known. When I went to her house she always had a hundred little crafts that she was working on, she was always drawing or working on something, it seemed like she never took a break. She had a little desk that was always covered with cool looking stuff, from these little dolls that she made for some of her friends, to hermit crabs lucky enough to have their shells hand painted by Dori. A while ago I found out she had started her own blog and now I check it out all the time, you should too! She posts her drawings and the crafts that she's been working on which is always cute, she also talks about some more serious subjects that are always insightful and thought provoking. With all of the people that comment on her blog posts, there's always something interesting to read. Go Dori!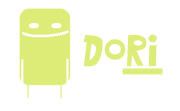 Written on May 19, 2010 at 8:38 pm, by admin
Last week I took a vacation with my parents, my sister, and her boy friend. We went to Cancun, Mexico and it was easily the best vacation that I've ever been on. Such a beautiful place, such beautiful people, it was such an inspiring experience. It seemed like everything there had been thought of from an artistic perspective; from houses painted every colour imaginable,  to sidewalks fastidiously adorned with decorative stones. (Yeah I used the word fastidious.) Everything that I saw in Mexico seemed like it had been given so much thought, it was incredible.
The last day that I was in Mexico I walked farther from my resort, I walked into an area where people were clearly far less lucky than us Canadians. Here there were almost no homes, tiny plots of land had been fenced off with nothing more than tarps, and sheets of tin that had been hung from ropes to provide shade. It was so crowded that in most cases I couldn't tell where one property ended and the next began. Walking down the road provided no shelter from the sun, and in the yards that I could see into were just dirt and stones. Any houses that were there were made of either stone or concrete, and they were all either crumbling or were not nearly finished being built. It was such a populated place but everyone was just sitting or laying down trying desperately to keep cool in the shade. I don't think ever felt so curious as I did when I was walking down those streets.
While I was there a man walked up to me, I was scared. Any Spanish that I speak I learned while I was there, in other words my ability to speak Spanish is almost non existent. I was scared that I wouldn't be able to communicate with the man and that I'd be in trouble. I had my camera around my neck even though I hadn't been using it for fear of making someone angry. To my surprise he said "hi" to me in English, he then told me that this was a safe place and that I was free to take photos of whatever I liked. He told me to have a nice day and then walked away. He was as kind as he could have possibly been. Everyone I ran into while in Cancun was really friendly, that is, except many of the tourists. I've always heard that Canadians are some of the friendliest people in the world, but now my opinion's completely changed, I wish that Canadians were anywhere near as friendly as the people I met in Mexico. I'd be lucky to visit such a beautiful place again.
Written on April 30, 2010 at 12:55 pm, by admin
Free time. You'll work for an hour, then spend the next hour waiting for something to render or copy. Don't forget about capturing, "looks like this is going to take a while, better take a coffee break."
Awkward moments. It's easy to have fun while you're playing with uncompressed video: fast forward and rewinding amusing moments, speeding up the audio while someone's talking, zooming in on someone's unsuspecting face (while they're sneezing or making some sort of sour face, no doubt.) These are all good ways to entertain yourself while you're waiting for your computer to do something.
After Effects. If you haven't ever tried it, do it. I think that's all that needs to be said.
Toys. Glide cams, dolly's, green screens, lights, mics, light meters, those circle things that turn 360 degrees and look wicked, dead cats, boom polls, and so much more. There's always something new to try when it comes to video, there's so much to experiment with and so much room for creativity.
People. People are interesting, we're funny. Our personality and expression can turn on a dime when a camera's pointed at us. The ability to relax, slow down, and communicate effectively is a collection of qualities that won't just benefit your video, but your day to day life. These are traits that I admire and strive towards. I enjoy getting to meet all kinds of different people while working on video projects. Everyone communicates a little bit differently, I'm fascinated watching people succeed, and sometimes fail at getting their message across effectively. There have been a lot of tense and awkward moments, and there have been a lot of good times.
Written on April 29, 2010 at 1:33 am, by admin